Jana Duggar is a reality TV personality and author. She is one of 19 children born in a devout Baptist family. While her entire family is famous for their strict adherence to religion, Jana stands out for being 30, unmarried, and still living in her parents' home. What does Jana Duggar do for a living? Will she live up to peoples' expectations of the Duggar family?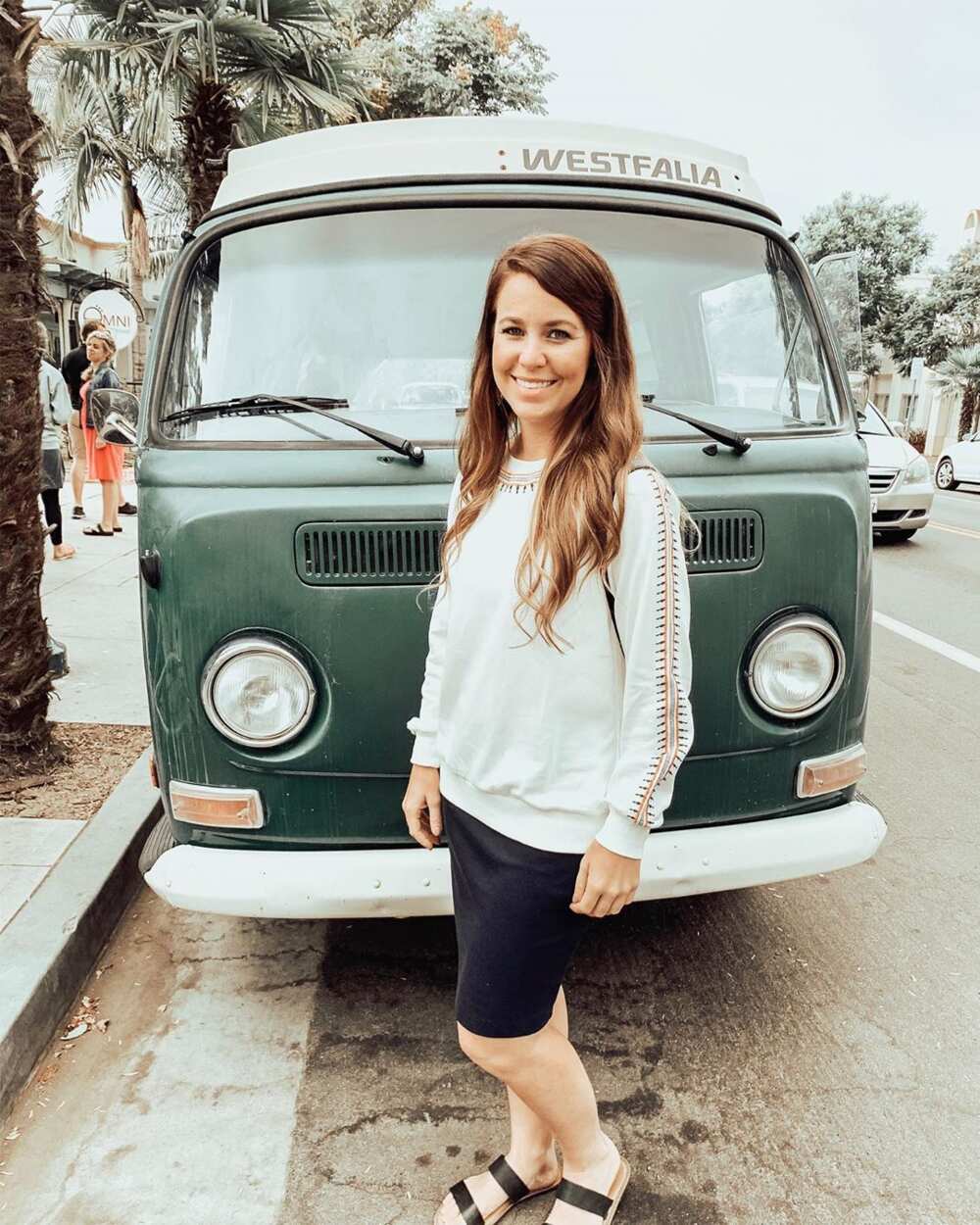 She has been in several television reality shows, including 19 Kids and Counting with her entire family and Counting On with her sisters. The television personality is also a co-author of a book titled Growing Up Duggar: It's All About Relationships. She authored it with her sisters Jessa, Jill, and Jinger. The book narrates the Duggar's home life, including the family's religious views and social relations.
Profile summary
Name: Jana Marie Duggar
Date of birth: 12 January 1990
Place of birth: Tonti-town, Arkansas, USA
Jana Duggar age: 30
Nationality: American
Ethnicity: White
Occupation: Television personality
Background
Jana was born to James and Michelle Duggar in Tontitown, Arkansas. Before she was born, her parents lost their unborn baby through a miscarriage. Following this loss, her parents avoided contraceptives, saying that God would determine the number of children they would have.
The birth of Jana and her twin brother John-David marked the start of the family's rapid growth to include 19 children. 9 of these are girls, while 10 are boys. Jana Duggar siblings are therefore 18. The oldest child in the family is 31 years old, and the youngest is 10.
The Duggar family made their first public appearance when the TV reality show 19 Kids and Counting was aired. In this show, Jim Bob and Michelle play the starring role along with their 19 kids. All the family members are strong Baptists who adhere to stern ethics, including courtships, modest dressing, and girls not wearing pants.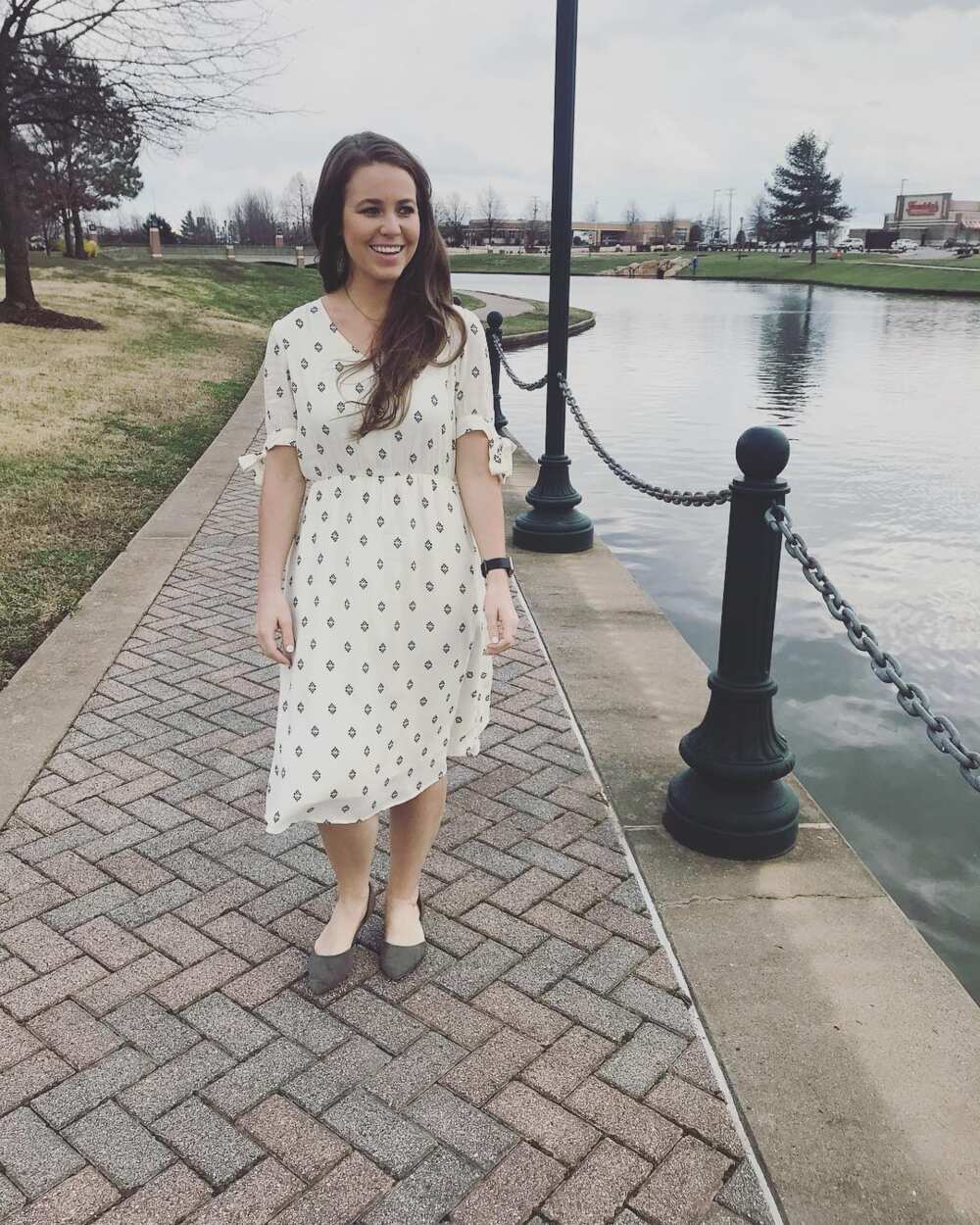 Career
Jana's career began in 2004 when she took part in a documentary featuring her family. It was titled 14 Children and Pregnant Again. The documentary narrates their everyday lives. At the time, her mother was expectant again.
She also participated in a documentary titled Raising 16 Children. The Discovery Health Channel aired it. It was still focused on their family. The documentary was different from the rest because it featured the family welcoming a baby girl after having six boys in a row.
The third documentary she appeared in was called On The Road With 16 Children. It narrated her family's cross-country road trip.
She also appeared in a series titled 14 Children and Counting, which came to be known as 19 Kids and Counting. TLC aired this series for seven years. It was later cancelled following Jana's brother's scandals.
In 2015, she appeared in a short series titled Jill and Jessa: Counting On aired by TLC. The film was initially about the lives of Jana's sisters but later changed to include Jana's life as well.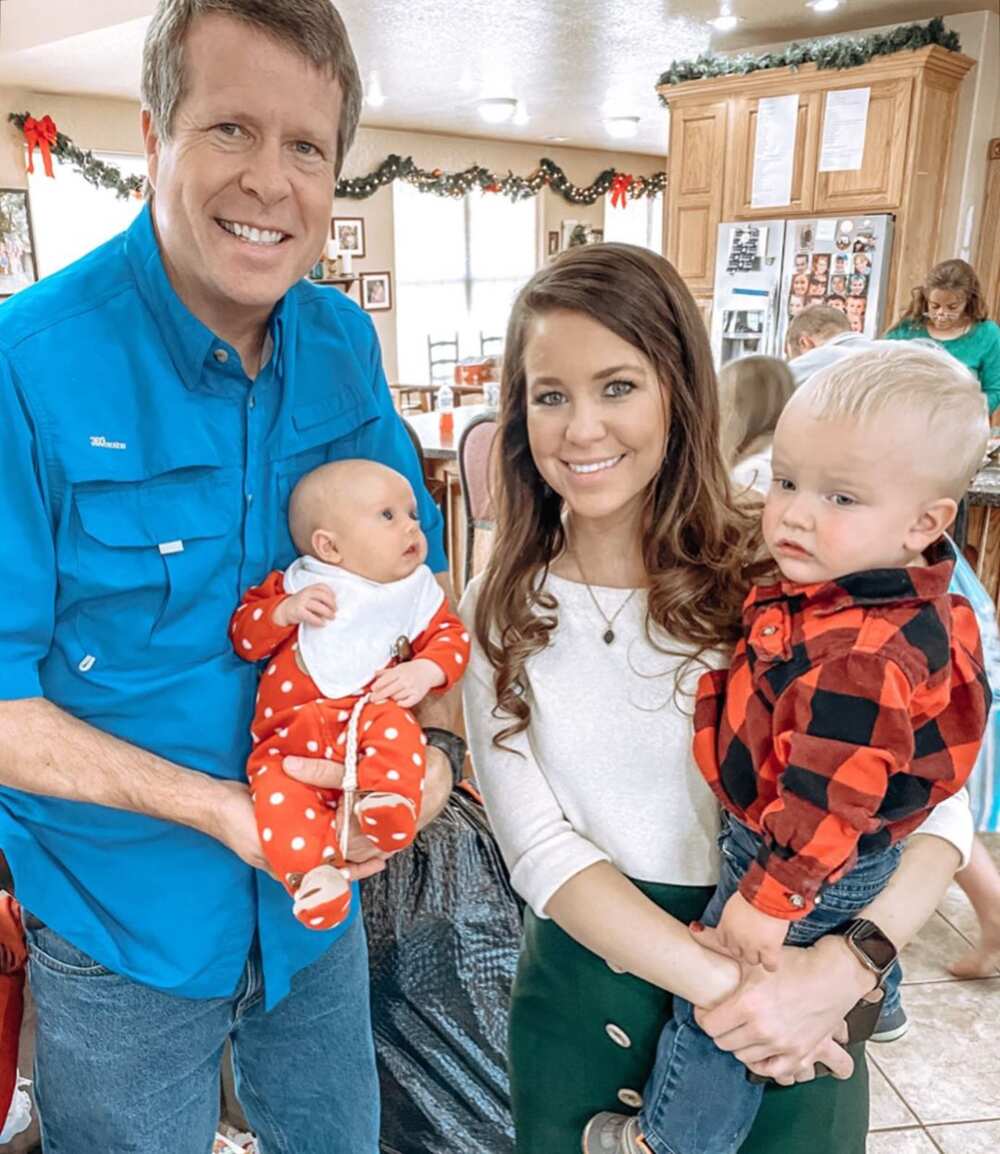 Personal life
Duggar kids are not allowed to post their photos on any social media until that time when they find a suitor and get engaged. However, Jana seems to be a rule-breaker as she has an Instagram account. She is the first member of this family to join the social media space before engagement. Surprisingly, her parents did not show much resistance when she broke the rule.
Is Jana Duggar married?
The 30-year-old is the Duggar's oldest daughter. When it comes to marriage, the Duggar family tend to marry at a young age It seems to be an unwritten rule that the children should tie the knot and start families as soon as they hit their 20th birthday.
Most of the Duggar children like Jill, Jessa, Joy-Anna, and Jinger are married and have several kids already.
However, the television personality loves her dad's place, and she still lives there. For a long time, she has concentrated on helping her mom raise her siblings.
Jana Duggar courting has not been successful. In April 2019, she confirmed that suitors have approached her with the intention of courting her, but nobody showed commitment. This is why she did not reveal the suitors to the public.
Her marital status has become a topic of discussion among her followers since it is unusual for a Duggar kid to still be single at 30. Some of her fans were convinced that she is attracted to women. Her best friend Laura DeMasie was assumed to be her partner. Jana vehemently denied these allegations.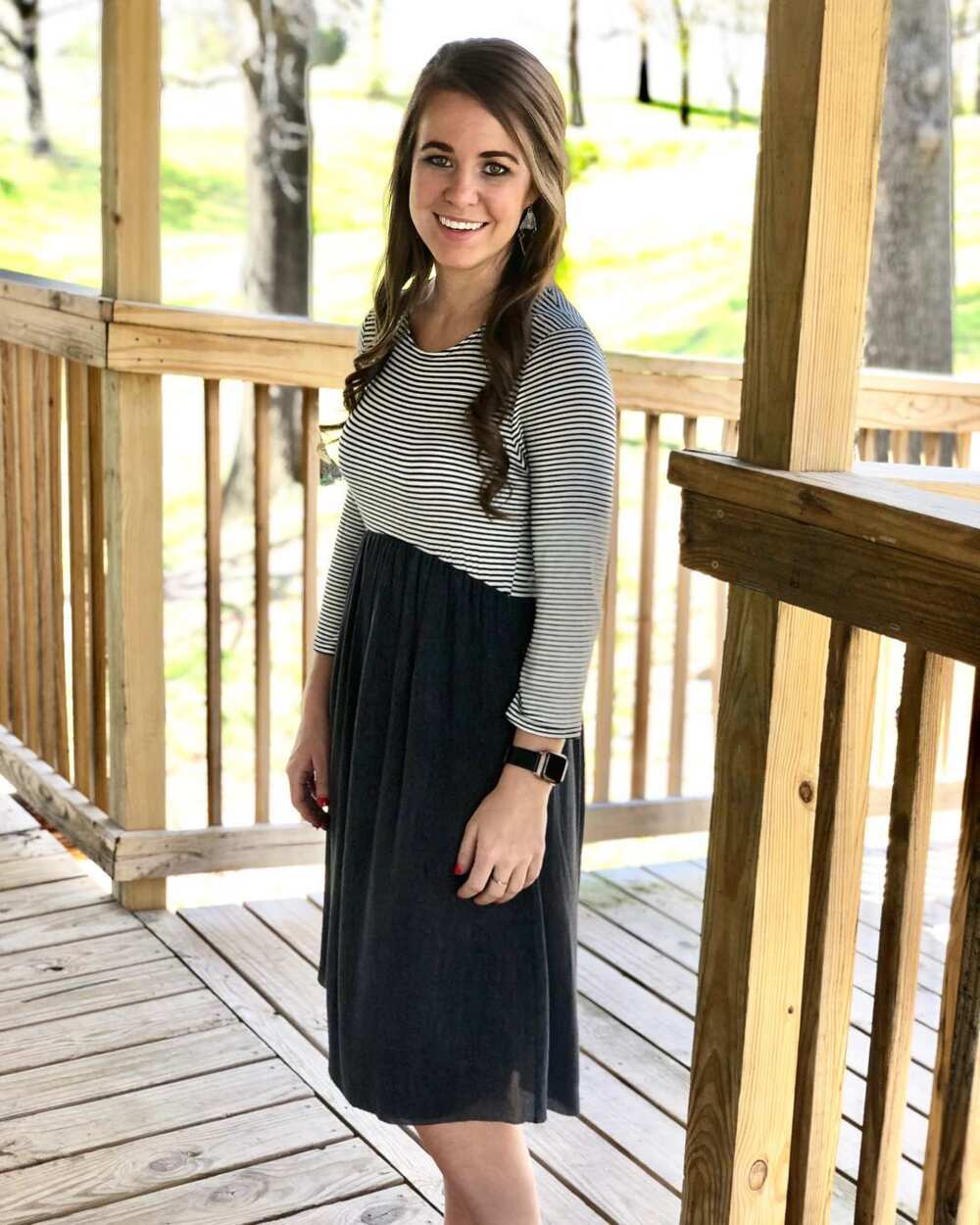 The latest fan theory blames her father, Jim, for her current marital status. Jim often vets his daughters' suitors before allowing them to spend supervised time together while courting.
According to fans, the family's patriarch turned down all suitors that approached his daughter at a young age. Now, she is much older and has a hard time finding a man her age who subscribes to the same religious values.
Jana Duggar net worth
Given the size of the family, earnings from the show have to be split to cater for many things. Often people ask "Who is the richest Duggar?" According to CheatSheet, Jinger and her husband Jeremy Vuolo are the richest in the family.
The actual figures for Jana's net worth are unknown. However, compared to her age mates, the 30-year-old is doing well. She has authored a book and appears in reality shows. The income from these avenues must be substantial.
What keeps this young lady in her parents' house is something more than just financial stability. Her commitment to taking care of her siblings explains why she is yet to move out.
Recent reports have indicated that she is planning to launch a business empire. It happens to be a one-person project, as she will not engage her parents or siblings. Information by Radar Online has confirmed that Jana filed application papers to start a business known as Arbor Acres Group LLC.
Jana Duggar intends to rebrand her personality by following blueprints that have worked for many influential people. Nonetheless, Jana Duggar news about what she plans to venture into remains unknown, and fans can only speculate.